Your Dream Vacation is Here
35 Years of warm welcome....
We introduce "HOTEL SHUBHAM" as one of the leading hotels on the unique sea beach at Chandipur. We are located within 100 meters of the beach, on over one acre of land. The landscape is covered with coconut and cashew plantation, spacious lawn with flower garden and children's park. We also have car parking space, Cable TV, Intercom, STD facilities and laundry service.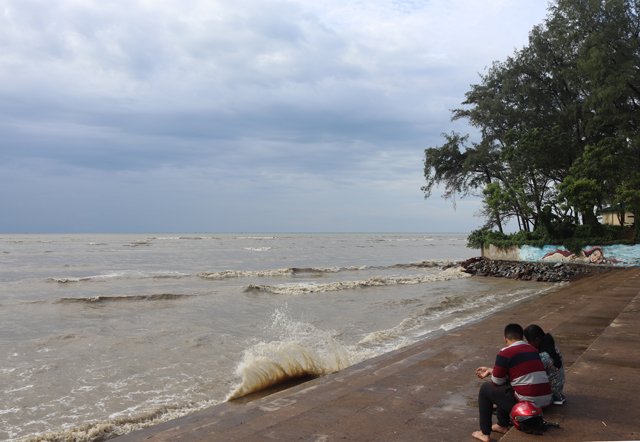 The original building is a three storied structure with over 5500 sq. ft. area in each floor, with about 200 ft. corridor or on one side and balcony on the other. All 30 double-bed rooms ( excepting four without Balcony) , measuring approximately 150 sq. ft. each on upper two floors, have attached bath (34 sq.ft.) and private balcony, with running hot and cold water in all rooms on 2nd floor and two corner rooms of 1st. floor. Hot water is supplied in bucket in 14 rooms on the 1st. Floor. 
All varities of fresh food both Veg. & Non-Veg. are available. Also we are providing room services free of cost. All types of Birthday parites or any get together can be organised very well.  All foods are prepared wtih immediate order.
We have a Conference Hall measuring approximately 35 ftx23 ft, which can accommodate 85 persons for a meeting or 34 persons for conference type arrangement Meetings / conferences have been organized by Hindustan Lever, Parle, Horlicks, Llc, National Insurance and some NGOs
Get enraptured by a myriad of tourist attractions in Balasore, Odisha, India ranging from scenic landscapes to mystical temples to a temple of modern architectural finesse. Scroll the list below to continue unravelling the secrets of Odisha