The Story Behind Hotel Shubham
We look forward to your visit to this unique beach and to Hotel Shubham. Please get in touch directly with us for any enquiry or further clarification.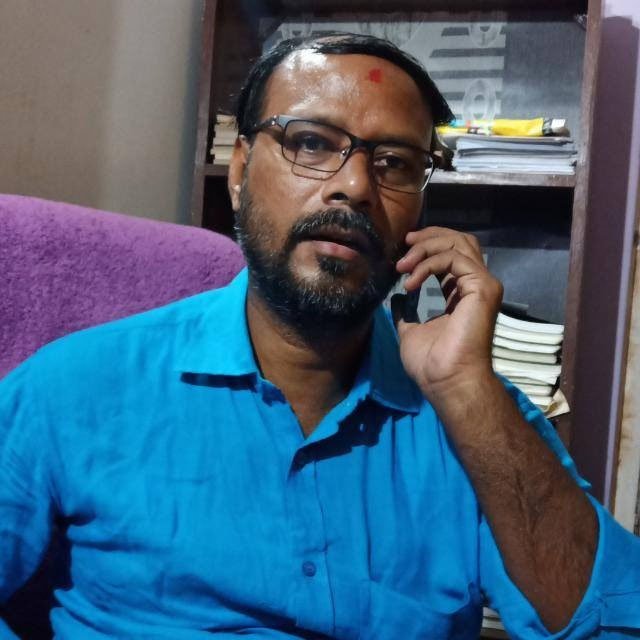 Dear Tourist,
We introduce "HOTEL SHUBHAM" as one of the leading hotels on the unique sea beach at Chandipur. We are located within 100 meters of the beach, on over one acre of land. The landscape is covered with coconut and cashew plantation, spacious lawn with flower garden and children's park. We also have car parking space, Cable TV, Intercom, STD facilities and laundry service.
The original building is a three storied structure with over 5500 sq. ft. area in each floor, with about 200 ft. corridor or on one side and balcony on the other. All 30 double-bed rooms ( excepting four without Balcony) , measuring approximately 150 sq. ft. each on upper two floors, have attached bath (34 sq.ft.) and private balcony, with running hot and cold water in all rooms on 2nd floor and two corner rooms of 1st. floor. Hot water is supplied in bucket in 14 rooms on the 1st. Floor. All baths have been provided with commode/Anglo lndian closet. Hotel Shubham has 9 Nos. of double-bed AC rooms on the 2nd floor, with running hot and cold water in attached bath. Apart from 2 restaurants (AC & Non AC) in the ground floor, we have one DB room, two 4-bed rooms, Two 6-bed room, one 7-bed room and one 8-bed room with attached bath for each room. We provide Colour TVs and Intercom in the upper Two Floors. Our check-out time is 8 A.M. Present room tariff is enclosed for information. We have a Conference Hall measuring approximately 35 ftx23 ft, which can accommodate 85 persons for a meeting or 34 persons for conference type arrangement. Meetings/conferences have been organized by Hindustan Lever, Parle, Horlicks, Llc, National Insurance World Vision and some NGOs.
A new wing has been built adjoining the main building with six specially built modern double-bed rooms, with latest amenities, overlooking the beach. These are spacious rooms with attached bath and shower with facilities like Colour TV with Cable connection and Intercom. These AC double-bed rooms are among the best in Chandipur. All rooms are constantly being upgraded with still better furnishings & facilities. Five Double Bed Rooms and One Suite are proposed on this upper floor with a direct Panoramic View of the Bay of Bengal.
Balasore, the railhead for Chandipur, is within 4 hours train ride from Howrah and Bhubaneswar. All trains on the Howrah-Bhubaneswar / Puri / Hyderabadl Bangalore / Chennai / Cochin route have scheduled stoppage at Balasore. As one alights at Balasore Railway station, she/he can avail Taxis/Auto-rickshaws for Chandipur, a distance of 15 KMs only. We also arrange for pick-up/dropping between Balasore & Chandipur. The more convenient trains between Howrah and Balasore are Dhauli, Falaknuma, East-coast, Janasatabdi, Coromondal, all express trains. Balasore is in the computer network and return journey from Howerah/Balasore are conveniently available.
Hotel Shubham, a division of Shubho Swagatam Pvt. Ltd., a home away from home, has the best goodwill on the unique beach, with unmatched service and surrounding.
We look forward to your visit to this unique beach and to Hotel Shubham. Please get in touch directly with us for any enquiry or further clarification. You may also call up or call on our Contacts at Kolkata for further clarification.
Thanking you,
HOTEL SHUBHAM
(The best address on the beach)
Yours sincerely,
For Hotel Shubham
PRAKSH PRUSTY
Managing Director